Micro HDMI (Type D) to HDMI (Type A) Cable Version 1.4 - 6 Feet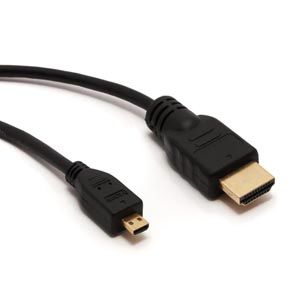 Micro HDMI (Type D) to HDMI (Type A) Cable Version 1.4 - 6 Feet
HD Multimedia Interface, support up to 4096 x 2160 resolution.
Micro HDMI (Type D) to HDMI (Type A)

Full 1080p




Version: 1.4




1.83m (6 ft.) HDMI Cable



Standard shipping rate does not cover northern parts of Ontario (i.e. Thunder Bay and surrounding cities or town), extra shipping charge will be applied.