Digiwave ANT-4500 BMX HDTV Digital Indoor Antenna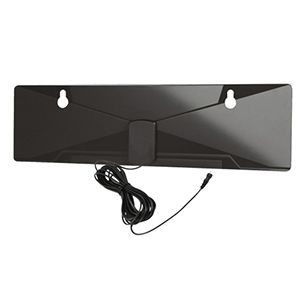 Digiwave ANT-4500 BMX HDTV Digital Indoor Antenna
The Digiwave ANT4501 BMX HDTV Digital Antenna is an ultra-thin, flat, digital indoor antenna designed to enable digital TV reception when you don't have cable. The stylish design complements any surroundings, and it is easily mounted on a wall or window with push tape and suction fasteners.
Innovative razor-thin antenna design
Receives UHF channels (14 - 69)
Multi-directional design pulls in the signal from all directions
Easy installation with no tools or assembly required
Suction fasteners enable easy setup and placement
Note: Standard shipping does not cover northern parts of Ontario (i.e. Thunder Bay and surrounding cities or town), extra charge will be applied.