Digiwave ANT4800 Paper Thin HDTV Digital Indoor Antenna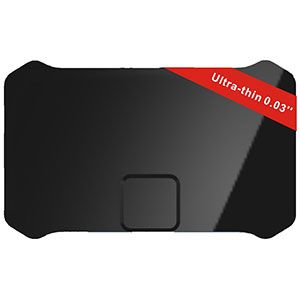 Digiwave ANT4800 Paper Thin HDTV Digital Indoor Antenna
Ultra-thin and lightweight in design, the Digiwave Paper Thin Indoor Antenna provides excellent reception for digital, free view and analog TV signals.
Antenna Features
Type: Indoor
Frequency Bands: 470MHz - 810MHz
Frequency Type: UHF
Antenna Gain: 5 dB
Channels: Ch. 21-69
Dimensions: 2.5mm x 216mm x 130mm
Standard shipping rate does not cover northern parts of Ontario (i.e. Thunder Bay and surrounding cities or town), extra shipping charge will be applied.