Intel Pentium G3250 Haswell Dual-Core 3.2GHz FCLGA1150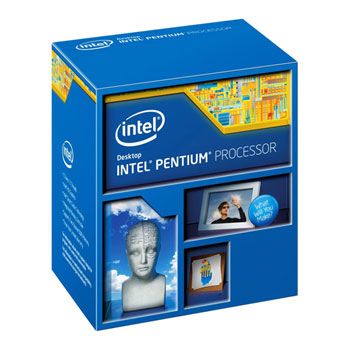 Intel Pentium G3250 Haswell Dual-Core 3.2GHz FCLGA1150
A PC with the improved Intel® Pentium® processor unites great performance with everyday tasks. You get reliable PC performance that lets you communicate with friends and family, enjoy entertainment online, and make the most of music and photos. An Intel Pentium processor delivers the Intel-level performance you expect and quality you can count on.
Type: Desktop
Socket: Intel FCLGA1150
Model: Pentium Processor G3250
No. Of Cores: 2
No. Of Threads: 2
Clock Speed: 3.2GHz
Cache Size: 3M
Thermal Design Power: 53W
Manufacturing Processes: 22nm
Memory Types: DDR3
Graphic Processor: Intel HD Graphic
Warranty: 3 Year Intel Warranty
Standard shipping rate does not cover northern parts of Ontario (i.e. Thunder Bay and surrounding cities or town), extra shipping charge will be applied.