LOGITECH B500 1.3MP WEBCAM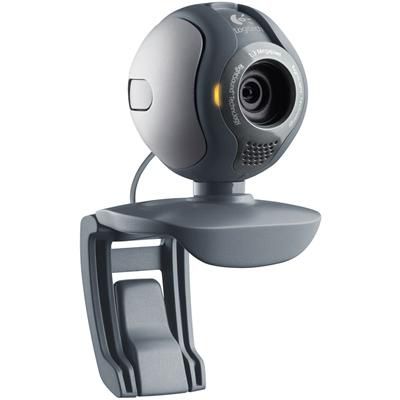 LOGITECH B500 1.3MP WEBCAM
Now you can add a personal touch to all of your online relationships with the Logitech B500, an affordable way for professional communication and collaboration. This webcam's glass lens with wide-angle field of view allows for small group video conferencing and the true 1.3-megapixel sensor can capture fluid and clear VGA 640 x 480 pixels video at up to 30 fps, as well as colorful 5-megapixel photos (software enhanced).
The Logitech B500 features a built-in microphone and audio chamber design. Your voice will sound clear and bright during video conferencing with the RightSound technology that reduces background noise. The software also gives you greater performance in dim light with RightLight technology. The privacy shade covers the lens if you don't want to send images.
This UVC-compliant webcam is easy to setup on Windows or Linux systems. Plug and you're ready to make video calls. The B500 is optimized for Microsoft Office Communicator and also works with most instant messaging and video conferencing applications. Nothing inspires more trust and good will than seeing someone's face while talking to them. Increase business productivity with the Logitech B500!
1.3 M Effective Pixels
1280 x 1024 VGA video (640 x 480) @ 30 fps CIF (352 x 288) @ 15 fps
USB 2.0