POSH MX5 MX53-USB - Magnetic Card Reader - USB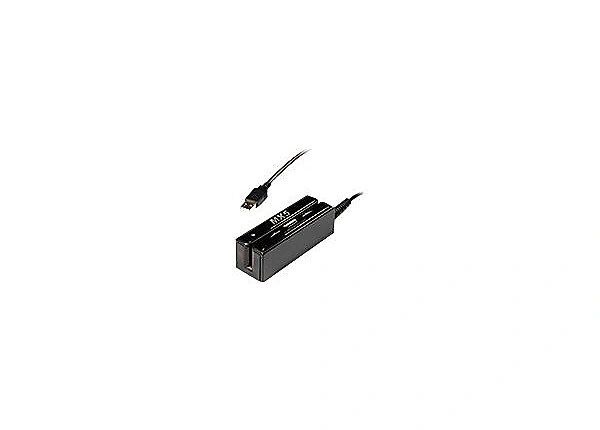 POSH MX5 MX53-USB - Magnetic Card Reader - USB
POSH MX5 MX53-USB - magnetic card reader - USB 
Main Features 
Magnetic card reader ( Tracks 1 
2 & 3 ) 
USB 
MX53-USB is a universal magnetic stripe card reader with selectable flash upgrades to meet all your card solution needs. Equipped with a multitude of configuration and customization options, the MX53-USB is truly the most versatile reader available in today's market. Unlike any other reader on the market today, you will not need to stock different models to support USB serial, keyboard, HID or custom applications. Just plug in, download the desired firmware and your MX53-USB is ready to meet you needs. 

Featuring the intuitive set-up utility, which eliminates complicated DIP switches, jumpers or cryptic codes? It allows the users to select from over 22 feature-rich functions, which can be customized to any application specifications. The MX53-USB can be easily upgraded to read/write RFID or IC smart cards with the easy to install add-on modules.