RG59 twist on BNC connector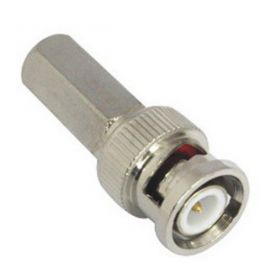 RG59 twist on BNC connector
The BNC Twist-on Adaptor is used to terminate an RG59 coaxial cable with a BNC connector. Built with high precision, it offers a loss-less connection with copper contacts and a zinc body, and is ideal for CCTV applications. The adapter provides a secure connection with a twist-on type coupling.
Terminates an RG59 with a BNC Connector




Built with High Precision




Twist-on Type Coupling



Standard shipping rate does not cover northern parts of Ontario (i.e. Thunder Bay and surrounding cities or town), extra shipping charge will be applied.