Samsung 860 EVO 500GB Solid State MZ-76E500B/AM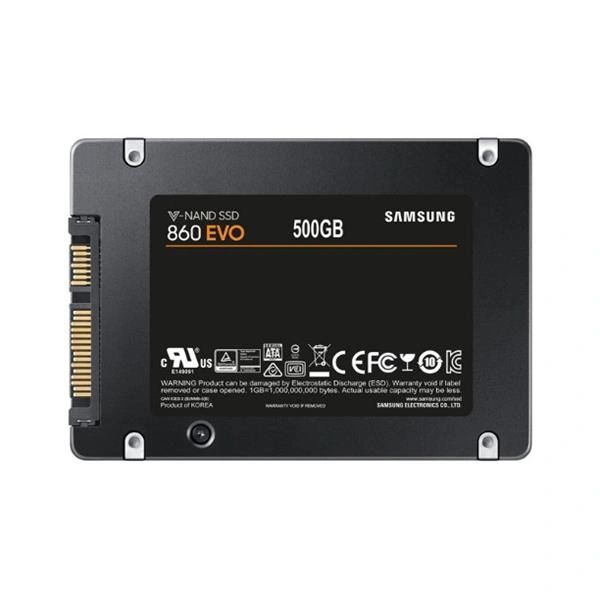 Samsung 860 EVO 500GB Solid State MZ-76E500B/AM


Upgrade virtually every aspect of your computer's performance with Samsung's new 860 EVO, designed with state-of-the-art SSD advancements including 3D V-NAND technology. As the next generation beyond the bestselling 840 EVO, you'll get the 860 EVO's new 3 dimensional chip design that enables superior performance, greater reliability and superior energy efficiency so you can work and play faster and longer than ever before. 
Achieve incredible read/write performance to maximize your everyday computing experience with Samsung's TurboWrite technology. You can obtain up to 1.9x faster performance than the award-winning Samsung 840 EVO. The 860 EVO delivers class-leading performance* in sequential read (540MB/s) and write (520MB/s) speeds. Plus, gain optimized random performance in all QD for better real-world performance.  
The 860 EVO doubles the endurance* and reliability** compared to the previous generation 860 EVO** and features a class-leading*** 5 year warranty. With enhanced long-term reliability, the 850 EVO assures longterm dependable performance of up to 30% longer than the previous generation 860 EVO.