Samsung 850 PRO 256GB Solid State MZ-7KE256BW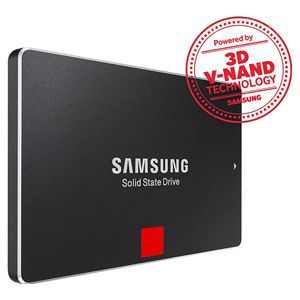 Samsung 850 PRO 256GB Solid State MZ-7KE256BW
Price included $0.75 Environmental Handling Fee for Ontario
The Samsung 850 PRO SSD redefines storage with the world's first drive based on 3D VNAND flash, offering exceptional read/write performance, reliability and power management efficiency. The 850 Pro delivers up to 2x the speed, density and endurance of conventional flash. The next leading SSD for performance, endurance and energy efficiency.
Warranty: 10 Year Limited Samsung Warranty
Standard shipping rate does not cover northern parts of Ontario (i.e. Thunder Bay and surrounding cities or town), extra shipping charge will be applied.