Seagate 3TB Expansion USB3.0 External Hard Drive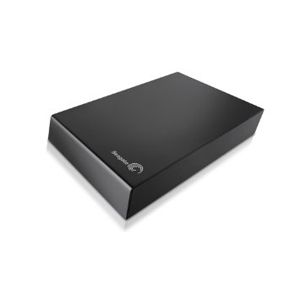 Seagate 3TB Expansion USB3.0 External Hard Drive
Price included $0.75 Environmental Handling Fee for Ontario
The Seagate Expansion External hard drive offers an easy-to-use solution when you need to instantly add storage to your computer and take files on the go. Featuring drag-and-drop file saving right out of the box, USB-powered capability, and fast data transfer with USB 3.0 and USB 2.0 connectivity, it's simple, reliable add-on storage.
Digital photos, video and music files can tax your computer's storage, causing performance to decline as its internal hard drive fills to capacity. The Expansion External hard drive helps remedy this situation by enabling you to free up storage space on your computer's hard drive.
The Expansion External hard drive comes in a range of capacities, from 500GB up to the 3TB model offering enough data storage for:
Up to 3,000 hours of digital video
Up to 750 2-hour DVD movies
Up to 960,000 digital photos
Up to 49,980 hours of digital music
Standard shipping rate does not cover northern parts of Ontario (i.e. Thunder Bay and surrounding cities or town), extra shipping charge will be applied.